Social Innovation in Marginalised Rural Areas
Social Innovation in Marginalised Rural Areas
// SIMRA //
March 2016 - March 2020
Learn more : www.simra-h2020.eu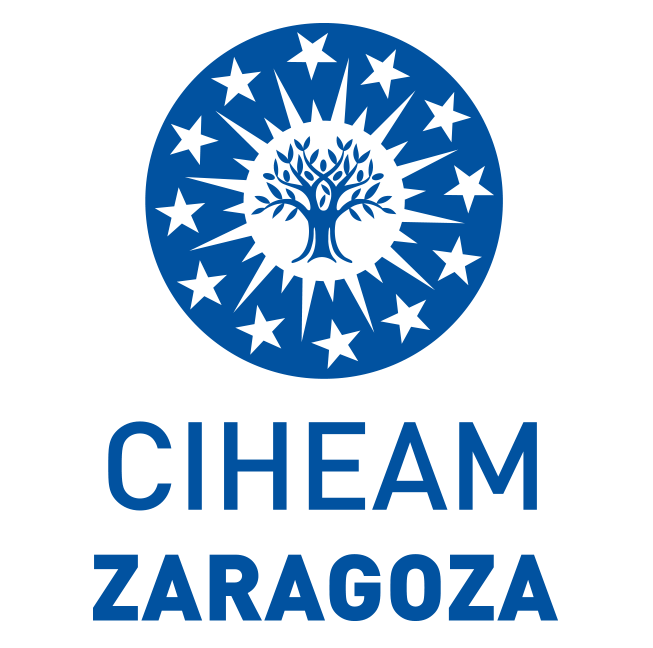 Role of CIHEAM Zaragoza in the project: dissemination, communication activities and innovative actions.
SIMRA
SIMRA seeks to advance understanding of social innovation (SI) and innovative governance in agriculture, forestry and rural development (RD), and how to boost them, particularly in marginalised rural areas across Europe, with a focus on the Mediterranean region (including nonEU) where there is limited evidence of outcomes and supporting conditions.
SIMRA's overarching objective is to fill the significant knowledge gap in understanding and enhancing social innovation in marginalised rural areas by advancing the state-of-the-art in social innovation and connected governance mechanisms in agriculture and forestry sectors and in rural development in general. This objective will be achieved by blending diverse theoretical positions into a coherent explanation of spatial variability of social innovation, encompassing its empirical diversity (complexities and various dimensions), co-constructing a novel evaluative toolkit, and developing improved knowledge of determinants of success in order to answer the question of how to support enhanced governance and social innovations, addressing specificities and priorities of social needs and new social relationships and collaborations, especially in marginalised rural areas across the EU, Associated States and other countries, with a particular focus on the Mediterranean region, including non-EU Mediterranean countries.
A systematic theoretical framework and a systematic operational framework will be developed for categorising, understanding, and operationalising social innovation in different settings and across scales.
A categorisation/classification ('catalogue of diversity') of the social innovations observable in rural areas considering the varying specificities in terms of social needs, priorities and social relationships/collaboration types etc., will be carried out.
An integrated set of methods will be developed for the evaluation of social innovation and its impacts in rural areas across the target region.
A co-constructed evaluation will be carried out (by academic and practice community) of success factors for social innovations across selected case studies (CSs),
New/improved knowledge of social innovations and novel governance mechanisms coming from the analysis (primarily CSs).
Collaborative learning and networking opportunities created and innovative actions (IAs) launched by integrating.
Clarify the different dimensions of social innovation and its dynamics in agriculture, forestry and RD.
Identify pathways to unfold the territorial capital of rural regions and thus shape sustainable development trajectories in different types of rural areas.
Support more sustainable agro-food and forestry systems and RD, thus contributing in the medium term to smart, inclusive and sustainable growth in rural areas.
Improve territorial governance and pave the way for an integrated approach to RD.
Deliver analyses of different innovative governance mechanisms with respect to SI in different contexts.
Allow policy-makers and the local communities to improve the formulation and delivery of relevant policies and to shape such programmes that explicitly foster the creation of sustainable SI.
Coordinator
THE JAMES HUTTON INSTITUTE - R.-U.
Source of funding : Research Executive Agency
Programme and Contact references : 677622
Total budget : 5 937 203,00 €
Partners :
UNIVERSITA DEGLI STUDI DI PADOVA - Italie
UNIVERSITAET FUER BODENKULTUR WIEN - Autriche
STICHTING DIENST LANDBOUWKUNDIG ONDERZOEK - Pays-Bas
Perth College - R.-U.
USTAV EKOLOGIE LESA SLOVENSKEJ AKADEMIE VIED - Slovaquie
EUROPEAN FOREST INSTITUTE - Finlande
Mediterranean Agronomic Institute of Zaragoza / International Centre for Advanced Mediterranean Agronomic Studies - Espagne
INTERNATIONAL CENTER FOR RESEARCH ON THE ENVIRONMENT AND THE ECONOMY - Grèce
OULUN YLIOPISTO - Finlande
BUNDESANSTALT FUR AGRARWIRTSCHAFT - Autriche
OSTLANDSFORKNING AS - Norvège
ACCADEMIA EUROPEA PER LA RICERCA APPLICATA ED IL PERFEZIONAMENTO PROFESSIONALE BOLZANO (ACCADEMIA EUROPEA BOLZANO) - Italie
LANCASTER UNIVERSITY - R.-U.
UNIVERSITA DEGLI STUDI DI FOGGIA - Italie
CAIRO UNIVERSITY - Égypte
FOOD AND AGRICULTURE ORGANIZATION OF THE UNITED NATIONS FAO - Italie
Euromontana - France
SEEDS-int - Liban
Foreco Technologies S.L - Espagne
The Rural Development Company Limited - R.-U.
CETIP Network s.r.o. - République tchèque
ÖARRegionalberatung GmbH - Autriche
CTFC - Espagne
UNIVERSITAET BERN - Suisse
Schweizerische Arbeitsgemeinschaft für die Berggebiete SAB - Suisse