Smart CulTour
Smart Cultural Tourism as a Driver of Sustainable Development of European Regions

January 2020 - June 2023
Learn more: www.smartcultour.eu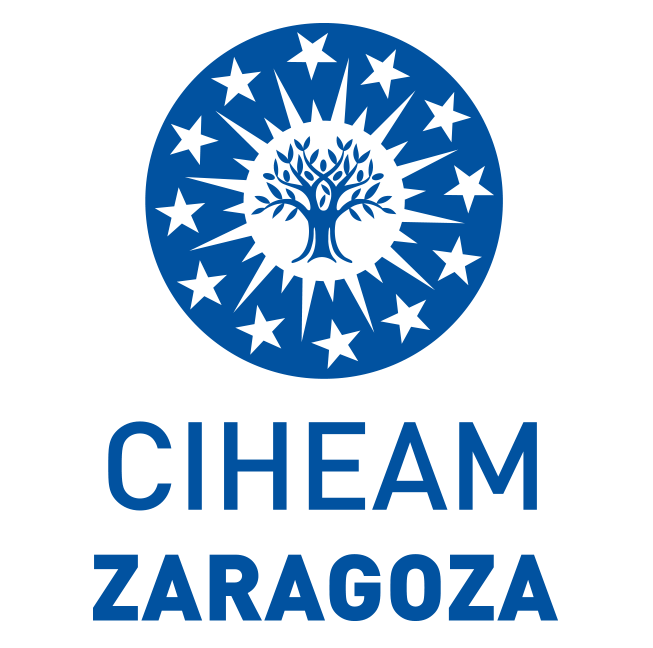 Role of CIHEAM Zaragoza in the project: dissemination, communication and project 'afterlife' strategy.
SmartCulTour
SmartCulTour aims to support regional development in European regions, with special attention to rural peripheries and the urban fringe, through sustainable cultural tourism. The project redefines cultural tourism through a contemporary lens and provides a comprehensive measurement framework for supply, demand and impacts. In order to support knowledge-led destination management, a decision-support system (DSS) will be developed for wide-scale monitoring purposes across European regions. The DSS will synthesize both traditional and non-traditional data sources, the latter particularly related to big data analytics, thereby assisting smart regional development. Besides a contribution to conceptual development and cultural tourism measurement, the main objective of SmartCulTour relates to the facilitation of community-led rural development through field experimentation in 6 living labs. Prior to these living labs, a comprehensive desk research will identify significant sustainable cultural tourism policies, their impacts and critical success factors. These best cases will inspire a series of possible local interventions. Within the living labs, novel creative approaches to stakeholder engagement are tested, notably arts-based methods, serious games, and service design which will help to provide local context and support. A toolkit will be designed to help destinations implement local actions towards sustainable cultural tourism development. SmartCulTour will therefore contribute to theory development, empirical validation of best practices within a living labs setting, and procedural development, particularly by providing European regions with a set of strategies to optimally engage with stakeholders and co-create sustainable cultural tourism experiences.
Redefine the phenomenon of Cultural Tourism.
Describe and deploy a set of adequate and innovative indicators to quantify a) Demand; b) Supply and c) Impact of Cultural Tourism.
Develop a DSS that monitors and that helps to manage sustainable tourism development at the NUTS3 level.
Create and critically evaluate the instruments for sustainable cultural tourism development through desk-research.
Develop six living-labs in which novel ways of managing sustainable cultural tourism development will be implemented, tested and evaluated through experiments, serious games, arts-based methods, service or social design techniques to enhance collaboration between the cultural sector and the tourism industry, in order to facilitate a process of capacity building.
Identify best-and worst practices, and factors determining failure and success that may become an inspiration for destinations of cultural tourism at large, and that together make up a toolkit that allows these destinations to safeguard cultural tourism's contribution to sustainable development.
SmartCulTour will use a multilevel approach to the identification of state-of-the-art cultural tourism interventions.
Through a service design approach, the SmartCulTour Toolkit and manual will be developed; they will provide a customized experience to the larger pool of potential users (i.e. local authorities, NGO's, regions, national authorities, private culture owners, minority groups).
Six Labs will be set-up, which will provide a first influx of exogenous investment that assists local stakeholder collaboration. While the Labs have a regional focus through shared learning activities and site visits, as well as the UNESCO network, international learning and cooperation is supported which might in a further stage lead to cross-border Interreg projects.
Following the European Framework for Action on Cultural Heritage, SmartCulTour supports evidence-based decision-making via multistakeholder cooperation while establishing a region's culture and heritage as a sustainable resource for the future.
An in-depth analysis will be undertaken into the availability of European Structural and Investment Funds (e.g. European Regional Development Fund and Cohesion Fund, European Social Fund Plus) as well as other relevant programmes such as, for example, Creative Europe, with the aim of providing less developed and transition regions with an overview of potential funding for the suggested interventions in cultural tourism.
Broad stakeholder participation is a cornerstone of SmartCulTour. Moreover, a central element of SmartCulTour is the establishment of a framework and methodology for an effective participatory approach through the SmartCulTour Game and artsbased methods. These methods will be reproducible in other settings to ensure deeper stakeholder engagement and partnership.
SmartCulTour sets off with a reconceptualization of cultural tourism, cultural tourism destinations, sustainable cultural tourism and resilience and will use these insights to collect and produce data related to the triad of culture, tourism, and destinations. A set of indicators (quantitative and qualitative) will be developed to provide a holistic assessment of cultural tourism and its associated impacts, going beyond traditional performance indicators. Furthermore, both quantitative and qualitative assessment will be adopted in order to identify and conceptualize best practices, which will be made publicly available through the project dissemination stages.
Improve interventions on cultural tourism at various levels.
Provide strategic guidance at European level concerning the efficient use of European Structural Investment Funds.
Contribute to the establishment of partnerships between public and private stakeholders in this area.
Creation of innovative quantitative/statistical as well as qualitative tools and methods will improve available data on and understanding of the impact of cultural tourism on European economic and social development and on cultural Europeanisation.
Coordinator
KU Leuven - Belgique
Source of funding : European Union's Horizon 2020 Programme under grant agreement No. 870708
Programme and Contact references : H2020 – Katholieke Universiteit Leuven (KU Leuven)
Total budget : 2 980 000,00 €
Partners :
STICHTING BREDA UNIVERSITY OF APPLIED SCIENCES (BUAS) NETHERLANDS - Pays-Bas
LAPIN YLIOPISTO (LAY) - Finlande
UNIVERSITY OF SPLIT, FACULTY OF ECONOMICS, BUSINESS AND TOURISM (FEBR Split) - Croatie
UNIVERSITA CA' FOSCARI VENEZIA (UNIVE) - Italie
MODUL UNIVERSITY VIENNA GMBH (MU) - Autriche
UNITED NATIONS EDUCATIONAL, SCIENTIFIC AND CULTURAL ORGANIZATION –(UNESCO) - France
Mediterranean Agronomic Institute of Zaragoza / International Centre for Advanced Mediterranean Agronomic Studies (IAMZ-CIHEAM) - Espagne
TOERISME VLAANDEREN (TVL) - Belgique
QUANTITAS SRL (QUANTITAS SRL) - Italie