PASTINNOVA
Innovative models for sustainable future of Mediterranean pastoral systems
May 2022 - April 2025
Learn more: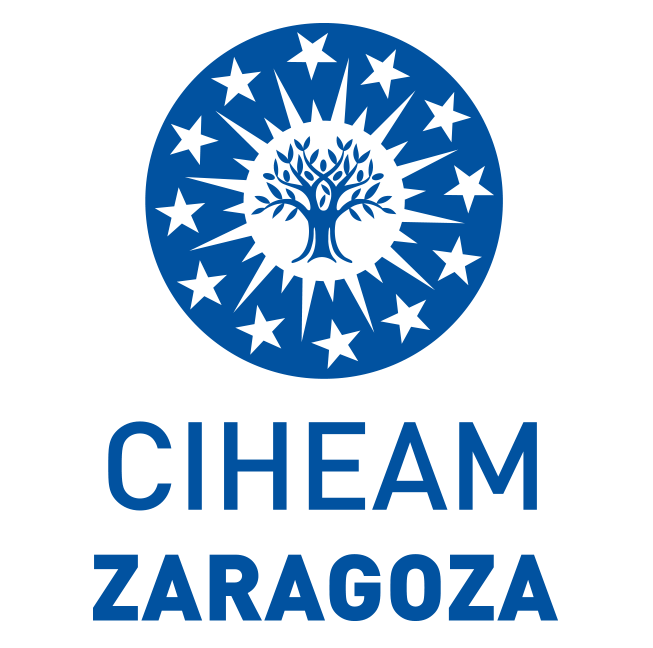 Role of CIHEAM Zaragoza in the project: dissemination, communication and training or capacity building activities
PASTINNOVA
PASTINNOVA is a 19-partner consortium that will examine pastoral systems which – despite the multiple challenges they face - are able to provide a broad array of ecosystem services (ES) along with high-quality products (dairy, meat, wool and processed) in a variety of agroecological and socioeconomic Mediterranean settings. The project proposes a holistic interdisciplinary approach to improve the weak positioning of pastoral smallholders in Value Chains of Pastoral products (VCP), with particular focus on vulnerable groups (e.g. women, young farmers, and migrant workers). Based on the Living Laboratories (LL) approach, a common network on "Pastoral actors and VCP" will be established to co-create solutions for farmer organizations, farm management and VCP through the integration of needs, capacities and experiences of actors (e.g. farmers, entrepreneurs, manufacturers, retailers, policy makers, researchers). Selected IBM will be tested and implemented in small-scale settings and assessed for their sustainability (economic, social, and environmental). In this way, PASTINNOVA will deliver upscaled, accessible and profitable IBM adapted to the characteristics of Mediterranean pastoralists and territories and propose a supportive policy framework and arrangements for access to markets. PASTINNOVA envisages to upscale the role of pastoralism by pooling a rich variety of existing resources of project partners, their experience and networks, including the outputs of numerous pastoral-related projects.
The key objective of PASTINNOVA is to reinforce the sustainability, profitability and resilience of small pastoral farms, by setting up innovations, business and organizational models (IBM) to valorize their full potential as drivers towards agro-ecological transition in livestock production.
PASTINNOVA will provide empowerment, guidelines and business plans to a variety of pastoral organizations to increase their level of entrepreneurship and bargaining power.
The project will implement IBM and design policy interventions to adequately identify pastoral products in distribution channels and markets, thus generating market opportunities for farmers and other VCP actors. These IBM and policies will be supported by a holistic assessment of sustainability and consumer feedback, which will facilitate a shift towards 'ethical consumption' from aware consumers.
Direct product sales (and e-sales through the platform) from farms or SMEs (in line with safety and Covid-19 measures) to international consumers will provide access to larger geographical scales. This approach will have positive impact also the local level, increasing the food autonomy – through short VCP – for remote territories.
PASTINNOVA will increase the capacities of pastoral professionals through seminars, training and e-modules, including health officers for regulations about safe pastoral products with increased shelf life as elements of Mediterranean diets.
Increased social awareness about pastoralism through dissemination and communication activities.
Readily applicable business plans, guidelines for farmer organizations, public policy measures and VCP arrangements (specific for shorter value chains) based on assessments to motivate green entrepreneurship, increase transparency and improve the position and bargaining power of smallholder pastoralists and weak VCP actors.
Promotion and direct sales to consumers to increase the reputation of actors, improve transparency about availability, prices and attributes of pastoral food and increase shares of added value for producers.
Options for multifunctionality – Job creation in cottage industry, processing and valorization of secondary or by-products as well as strengthening links with other value chains (such as tourism) to supplement incomes for pastoral families through valorization of local resources.
Capacity-building to increase innovation potential towards better understanding of how pastoralists can improve their profitability and work together without compromising – or even increasing - their viability.
Scenarios increasing employment and labour profitability.
LCA, S-LCA will demonstrate how specific pastoral products and systems under IBM scenarios pertain to resource-use efficiency (including rangelands) and the eco-friendly profile of pastoral products.
The project will examine the potential of IBM to reduce GHG emissions through an efficiency analysis that will allow benchmarking beneficial practices.
Integrated assessments of biodiversity and ES provision, through the analysis of current management compared to sustainable conditions in future IBM scenarios of global change.
Socioeconomic analysis through optimization models will deliver indicators assessing socioeconomic sustainability (profitability and employment) under a participatory choice of IBM scenarios.
The project will consider at least four IBM with regards to valorization of waste, by-products and/or products with low commercialization and will test or implement at least one with the highest applicability and added value, followed by sustainability assessment (e.g. by-products for feedstuff and/or manure fertilization) through LCA and optimization models. PASTINNOVA will also promote e-commerce and direct sales to reduce food losses and reveal consumer preferences to assist the provision of products that pertain to their needs. In line with Circular Economy EU Plan, the project will propose IBM and short VCP that reduce the perishability of pastoral products and increase their shelf life.
Enable access to markets, i.e. ensure access of local producers to distribution channels and markets, providing the general population with healthy and sustainable products
Increase the income of the farmers, also including other possible agricultural-linked income sources and ensure transparency and fair pricing structure along the value chain.
Improve sustainable food production systems with efficient use of natural resources and with eco-friendly processes with low GHG emission.
Reduce food losses along production and supply chains, including post-harvest losses and potentially valorizing the waste left.
Coordinator
Agricultural Economics Research Institute - Hellenic Agriculture Organization ELGO-DIMITRA (ELGO), Greece
Source of funding : European Union – PRIMA
Total budget : 2 750 000,00 €
Partners :
Agricultural Economics Research Institute - Hellenic Agriculture Organization ELGO-DIMITRA (ELGO), Greece.
Polytechnic University of Marche, Department of Agricultural, Food and Environmental Sciences (UNIVPM). Italy.
Spanish National Research Council (CSIC), Spain.
Arid Regions Institute (IRA), Tunisia.
Algerian National Agronomic Institute (INRAA), Algeria.
National Research Council/Institute for Animal Production System in the Mediterranean Environment (CNR-ISPAAM), Italy.
Cyprus Institute for Rural Regional Development (CIRRD), Cyprus.
Coopérative de Services d'élevage "COOPSSEL", Algeria.
INRAE R045-SELMET–LRDE. Corsica, France.
Trofy AgriFoodTech Solutions Private Company (TROFY), Greece.
CIHEAM Zaragoza (CIHEAM), Spain.
Cukurova University – Dpt. of Animal Science (CUNI), Turkey.
The Lebanese University (LU), Lebanon.
National Institute for Agricultural Research (INRAM), Morocco.
Rete Appia (REAP), Italy.
University of Zagreb (UZ), Croatia
Aristotle University of Thessaloniki (AUTH), Greece.
Agriculture Institute Bric, Soča (BRIC), Slovenia.
Agency for Rural Development Istria Ltd Pazin (AZRRI), Croatia.
Red Española de Queserías de Campo y Artesanas (QueRed), Spain.