LEGATO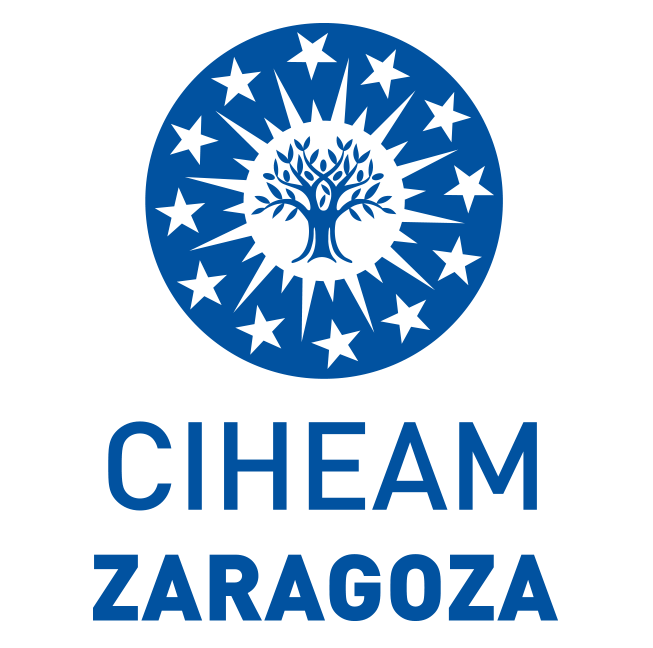 Role of CIHEAM Zaragoza in the project: dissemination, communication and training activities
LEGATO
The overall aim of LEGATO was to contribute to the increased sustainable reintroduction of grain legumes in European cropping systems. Working on the major European grain legumes, pea, faba bean, and with specific objectives on white lupin and grass pea, the project focused on the identification and testing of novel legume breeding lines possessing valuable characters such as disease and pest resistance and quality for human consumption. The selection of these lines was also optimized for low-input agriculture and in innovative cropping systems. LEGATO exploited comprehensive available genomic resources, including mutant populations, mapping populations, molecular markers, and gene expression atlases for identification of gene candidates, to enable a quantum leap in the use of marker-assisted-selection in legume plant breeding. The viability of the methods developed was evaluated in plant breeding operations. LEGATO built on the knowledge of legume physiology and legume-symbiont interactions acquired in a series of previous EU projects, notably the FP6 Grain Legumes Integrated Project (GLIP). Despite previous advances, their impact was limited due to a lack of technology and expertise transfer since the expiry of GLIP and its attendant technology transfer platform (GL-TTP). We intended to take the opportunity to communicate and exploit better the breadth of knowledge obtained. LEGATO was also conceived to profit from the nascent pea genome sequencing project by assisting in its marker development, whilst not contributing directly to the sequencing effort.
At the pre-competitive level, LEGATO: 1. Screened and exploited the phenotypic and genetic diversity offered by legume collections 2. Identified genes conferring desirable traits: determination of yield and yield stability, resistance to biotic and abiotic stress, legume seed composition, nutritional and gustatory qualities. 3. Developed genetic markers and pre-breeding material for fast breeding of varieties possessing desirable traits 4. Developed fast and efficient selection tools for quality traits based on spectroscopic models At the agronomic level, the project: 5. Designed and assessed ex-ante (by multicriteria analysis) the sustainability of novel legume-based cropping systems adapted to local needs, and tested their effects on productivity, yield stability, quality aspects, N acquisition and biotic stress management. 6. Determined the requirements for inoculation with rhizobium in pea and faba bean, and select adapted and efficient strains 7. Identified novel lines of grain legumes with desirable traits, and generated pre-breeding material combining these traits that were provided to endusers (including SMEs) to be continued and finalized for variety registration. At the stakeholder level, the project: 8. Prioritized the quality traits relevant for consumers through consumer sensorial analysis of innovative legume based food products such as fortified cereal breads (with flours containing mixtures of cereals and grain legumes) 9. Identified current and future consumer food habits and expectations, in terms of sustainability, nutritional and health-promoting qualities, to optimize marketing 10. Disseminated information, innovative genotypes and agronomic practices towards stakeholders and scientific community.
LEGATO identified and prioritized targets for varietal improvement of plant architecture affecting pod and seed number and pollinator-related traits; we selected the determination of flowering node number in pea and the components of auto-fertility in faba bean that we anticipated would improve yield stability. By providing a new set of high-density markers, the project built on previous work characterizing major loci influencing precocity and maturity date and facilitated pyramiding these and other desirable characters.
We targeted identification of novel allelic variants of resistance genes, to major potyviruses of legume crops. We paid special attention to non-host sources of resistance, as these had not been specifically targeted in the past, and would have the merit of not being easily overcome by mutation.
We defined the grain legume quality characteristics that determined consumer demand and developed the necessary tools to exploit them in breeding. To do this, consumer preferences in terms of quality and the consumer's perception of sustainability of the legume ingredient, were evaluated. To select genetic material for development, efficient screening tools, employing both spectroscopy and molecular markers, were developed and applied to screen germplasm collections.
LEGATO exploited and applied recently developed genomics tools and resources to promote state of the art breeding methodology to EU grain legume crops. Molecular markers were produced by WP1 to assist breeding of traits for which genetic variability was already known (fungal disease and antinutritional factors in pea and faba bean, bruchid weevil in pea).This would facilitate their adaptation to a wider and more flexible use in our agriculture, to be tested and promulgated in the project. The HT Phenotyping platform to be used in the project was conceived specifically for evaluating root development and performance. This facility would allow us to more accurately quantify the performance of different genotypes exposed to various stresses and thereby to select more resistant lines.
LEGATO developed, on the basis of multicriteria sustainability assessment, (MASC®, Sadok et al., 2009), and tested, legumesupported cropping systems using rotations, intercropping and varietal associations for improved yields, enhanced yield stability, management of biotic stresses and potentially reduced use of pesticides.
LEGATO developed novel techniques to assess the sufficiency and suitability of existing field populations of rhizobia, and hence the need for inoculation. Elite inoculant strains would be selected under controlled conditions and tested in the field. Their interaction with water stress in the plant would be investigated under experimental conditions.
Among the traits of interest for the project we also focused on those that most severely constrained the quality of the proteins for food and feed as targets for genetic improvement and analysis (WP4). For all of these traits we identified, developed and provided genetic resources for commercial exploitation. Consumer panels were consulted in order to obtain and exploit information on legume traits and marketing strategies influencing consumers' choices.
The project took advantage of a network of plant breeders across Europe, which were consulted to identify priorities and orient the exploitation of project results; also they were actively involved in testing the genotypes and breeding tools developed in the project taking into account the full range of European agro-ecological and climatic conditions. Cropping systems were also tested in the consortium taking into account pan-European coverage.
The project identified and prioritized targets for varietal improvement, such as yield stability, precocity and maturity date, resistance to biotic and abiotic stress, pollinator related traits, quality of the proteins for food and feed.
Advanced breeding tools including -omics technologies, genetic markers and phenotyping tools should be applied to help develop fast breeding approaches and support modernization of the legume breeding sector.
Development and testing of legume supported cropping systems, e.g. rotations, intercropping and varietal associations.
Selection of appropriate rhizobial strains to support nitrogen fixation and the development of inoculants.
Exploration of novel uses of legumes for human consumption taking into account consumer-focused criteria for sustainability.
The project took into account different European agro-ecological and climatic conditions.
Coordinator
INSTITUT NATIONAL DE LA RECHERCHE AGRONOMIQUE - INRA - France
Source of funding : the European Union under the FP7 Programme
Programme and Contact references : 613551
Total budget : 4 999 000,00 €
Partners :
ABERYSTWYTH UNIVERSITY - AU - U.K.
AGRITEC, vyzkum, slechteni a sluzby s.r.o. - AGRITEC - Czech Republic
Agrovegetal S.A. Agrovegetal - Spain
CONSIGLIO PER LA RICERCA E LA SPERIMENTAZIONE IN AGRICOLTURA - CRA - Italy
AGENCIA ESTATAL CONSEJO SUPERIOR DE INVESTIGACIONES CIENTIFICAS - CSIC - Spain
FORSCHUNGSZENTRUM JÜLICH GMBH JÜLICH - Germany
GENXPRO GMBH - GXP - Germany
INSTITUTO DE INVESTIGACIÓN Y FORMACIÓN AGRARIA Y PESQUERA. CONSEJERÍA DE AGRICULTURA, PESCA Y DESARROLLO RURAL - Spain
INSTITUT ZA RATARSTVO I POVRTARSTVO - IFVCNS - Serbia
INSTITUTO NACIONAL DE INVESTIGAÇAO AGRARIA E VETERINARIA - INIAV - Portugal
INRA TRANSFERT S.A. - IT - France
INSTITUTO DE TECNOLOGIA QUIMICA E BIOLOGICA - UNIVERSIDADE NOVA DE LISBOA - ITQB - Portugal
INSTYTUT GENETYKI ROSLIN POLSKIEJ AKADEMI NAUK IPG - Poland
JOHN INNES CENTRE - JIC - U.K.
MEDITERRANEAN AGRONOMIC INSTITUTE OF ZARAGOZA / INTERNATIONAL CENTRE FOR ADVANCED MEDITERRANEAN AGRONOMIC STUDIES - IAMZ-CIHEAM - Spain
MOULIN DECOLLOGNE SAS - Decollogne - France
NORDDEUTSCHE PFLANZENZUCHT HANS-GEORG LEMBKE KG NPZ - Germany
PATRIMVS INDUSTRIA SA - Patrimvs - Portugal
PGRO RESEARCH LIMITED - PGRO-RL - U.K.
SAATZUCHT GLEISDORF GMBH - SZG - Austria
SVERIGES LANTBRUKSUNIVERSITET - SLU - Sweden
UNION NATIONALE INTERPROFESSIONNELLE DES PROTEAGINEUX - UNIP - France
UNIVERSIDAD DE CORDOBA - UCO - Spain
UNIVERSIDAD DE LEON - ULE - Spain
UNIVERSITA DEGLI STUDI DI NAPOLI FEDERICO II. - UNINA - Italy
UNIVERZITA PALACKEHO V OLOMOUCI - UPOL - Czech Republic
UNIVERSITY OF YORK - UY - U.K.