Innovation of Sustainable Sheep and Goat Production in Europe
Innovation for Sustainable Sheep and Goat Production in Europe
// iSAGE //
March 2016 - March 2020
Learn more : www.isage.eu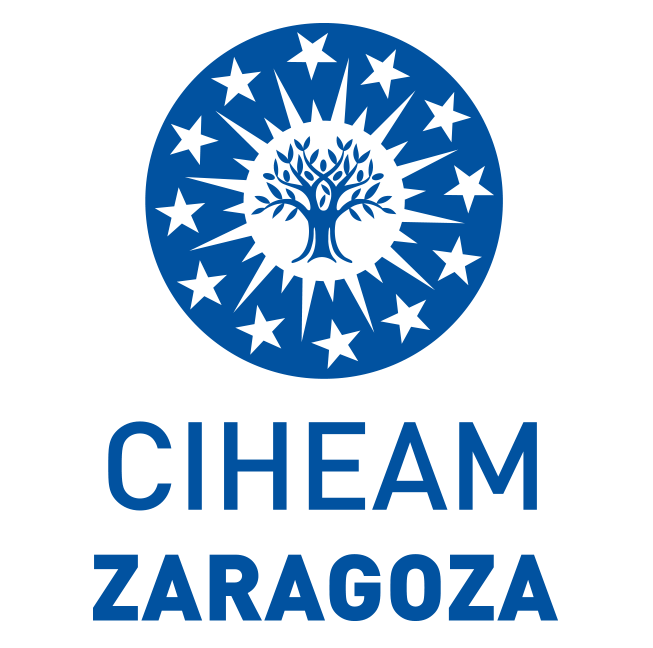 Role of CIHEAM Zaragoza in the project: dissemination, communication, training activities, management of onfarm surveys and establishment of a farm-level observatory and knowledge exchange network.
iSAGE
iSAGE enhanced the sustainability, competitiveness and resilience of the European Sheep and Goat sectors through collaboration between industry and research. iSAGE had a powerful consortium with 18 industry representatives from various EU production systems and socioeconomic contexts. The sheep and goat sector was investigated because it is sensitive to general socio-economic, demographic, and ecological and market challenges; nevertheless, the project's approach and results were made available and disseminated to other EU livestock industries. Therefore, at the core of iSAGE is a participatory approach centred on a multi-actor internal and external communication (WP) to build the project from the farmer level. This approach ensured that relevant issues were addressed and the project outcomes were applicable in practice and created a farm-level observatory and knowledge exchange network on the sustainability of livestock. This WP also assisted three assessment work packages that dealt with the sustainability assessment of sheep and goat farm systems and related supply chains, with socio-economic demographic and consumer trend analyses, and with the impacts of climate change. Assessment WPs informed action WPs that would: (1) redesign holistic farming systems to best reconcile the various demands concerning productivity, sustainability and societal values, (2) identify industry solutions that aimed to improve sustainability and productivity of sheep and goat systems through breeding, including new phenotypes linked to sustainable animal productivity. iSAGE, together with stakeholders and end-users, drafted a roadmap for further research and policy-making. The stakeholder groups would be the key players in disseminating project outputs through case studies and demonstrations to act as a blueprint to other producers across Europe and create networks to assist wider implementation of iSAGE outputs.
The primary objective of iSAGE was to improve the overall sustainability and innovative capacity of the sheep and goat sector in Europe. This would be achieved by enhancing the efficiency and profitability of the sector at the farm level, whilst increasing its societal acceptance and improving the delivery of ecosystem services. To achieve these objectives, iSAGE industry partners would collaborate closely with the multidisciplinary research teams to develop new socio-economic, animal welfare and sustainability assessments for the whole supply chain. The outcomes of these assessments will be used to understand the potential future barriers that limit the innovative capacity and development of the sector and the opportunities that may provide a future market niche against other type of animal products. Additionally, assessing the attitudes of the consumer and society to the EU sheep and goat sector will assist in re-designing critical aspects to increase society acceptance and the place of sheep and goat products (meat and milk) in future diets. iSAGE provided solutions for the industry including re-designed production systems, genetic resources and new management approaches for sheep and goat populations. These solutions were packaged and shared with industry partners and new communication networks within the sheep and goat sector. Each WP has been carefully developed to include objectives that cover the important issues outlined by the EU programme.
By identifying and promoting examples of sustainable sheep and goat industries we developed approaches to production and the supply chain that would address environmental and socio-economic issues whilst also improving the competitiveness of the whole sector.
Breeding strategies incorporating resilience, adaptation and welfare traits will constitute population-level solutions that, when implemented at farm-level, increased the efficiency (i.e. reduce cost or maximize output per cost unit) and net profitability of the enterprises.
Identification of consumer attitudes to sheep and goat products (meat and milk) would help to position them better in the market place and thus to strengthen related supply chains.
Identifying suitable sustainability indicators for the sheep and goat sector and using them in assessments was a key first step to assess current levels of and improve sustainability.
Approximately 400 farm level multi-criteria sustainability assessment of a range of farm types and at least 4 LCA based assessments of supply chains would allow relationships between economic, environmental and social aspects to be uncovered and identify of trade-offs and areas of synergy. Case studies included innovative approaches on farms (such as use of by-products and new varieties of pasture, vaccination programmes, treatment approaches for (new) parasites, individual animal identification, specific milk attributes) and within the supply chain (e.g. direct-marketing, marketing based on local/regional produce,) found the best ways to improve competitiveness.
Breeding solutions would encompass, for the first time, novel traits related to animal resilience and adaptability. These traits were combined with productivity, health and welfare traits in an index, thereby leading to an improvement of the overall sustainability and competitiveness of the small ruminant sector in future environmental and socio-economic circumstances, while enhancing its innovation capacity.
The identification of animal welfare indicators for sustainability assessment of the sheep and goat sector focused on an area of importance to societal acceptance of consumers with regards to animal products demonstrating the performance of the sector.
iSAGE also developed strategies to improve positioning of sheep and goat products in the future diets, based on a sound understanding of the reasons for the decline in sheep and goat meat products consumption, and the identification of consumer attitudes to such livestock products and barriers to purchase.
The identification and selection of social indicators for the assessment of livestock systems contributed to sustainable development within the sector and helped to protect rural livelihoods. Furthermore, the identification of social indicators enabled assessment of the impact of sheep and goat production on local communities in terms of creation of employment, input into the local economy, effect on socio and geo-demographics. Social indicators included indicators related to gender and impacts on members of the farm household (male and female) and were assessed through such indicators. An understanding of the role of sheep and goat farms in local communities would highlight the importance of this form of production in certain areas of Europe and may allow policy-makers to better target policy to support certain communities.
Increased efficiency and profitability of animal agriculture.
Improved overall sustainability and innovative capacity of the livestock sector.
Increased societal acceptance.
New efficiency traits to be incorporated into breeding schemes of various farm species enabling selection of animals more adapted to environmental changes.
Increased level of animal welfare.
Improved social well-being and rural development.
Coordinator
ARISTOTELIO PANEPISTIMIO THESSALONIKIS - Greece
Source of funding : Research and Innovation action
Programme and Contact references : 679302
Total budget : 6 996 922,00 €
Partners :
Kentro Genetikis Beltiosis Zoon Neas Mesimvrias - Greece
LEVER S.A. - Development Consultants - Greece
Agricultural Cooperative of Pieria Sheep and Goat Farmers - Greece
Agricultural Livestock Cooperative of Western Greece - Greece
Luonnonvarakeskus - Finland
ProAgria Association of Rural Advisory Centres - Finland
INSTITUT NATIONAL DE LA RECHERCHE AGRONOMIQUE - France
INSTITUT DE L'ELEVAGE - France
CAPGENES - France
COMITE NATIONAL BREBIS LAITIERES - France
EUROPEAN ASSOCIATION FOR ANIMAL PRODUCTION - Italy
UNIVERSITA POLITECNICA DELLE MARCHE - Italy
ISTITUTO PER LA CERTIFICAZIONE ETICA ED AMBIENTALE - Italy
Mediterranean Agronomic Institute of Zaragoza / International Centre for Advanced Mediterranean Agronomic Studies - Spain
INSTITUTO NACIONAL DE INVESTIGACION Y TECNOLOGIA AGRARIA Y ALIMENTARIA - Spain
AGENCIA ESTATAL CONSEJO SUPERIOR DE INVESTIGACIONES CIENTIFICAS - Spain
BC3 BASQUE CENTRE FOR CLIMATE CHANGE - KLIMA ALDAKETA IKERGAI - Spain
CARNES OVIARAGON SCL - Spain
FEDERACION ANDALUZA DE ASOCIACIONES DE GANADO CAPRINO DE RAZA PURA, CABRANDALUCIA - Spain
ASSAFE - Spain
ARDIEKIN, S.L. - Spain
Asociacion Nacional de Criadores de Ganado Ovino Selecto de Raza Manchega - Spain
ASOCIACION ESPANOLA DE CRIADORES DEOVINO SELECTO DE RAZA LACAUNEAESLA - Spain
Nigde University Faculty of Agricultural Sciences and Technologies - Turkey
ATATURK UNIVERSITESI, ZIRAAT FAKULTESI - Turkey
PAN HAYVANCILIK GIDA SANAYI VE TICARET LIMITED SIRKETI - Turkey
RED ROCK AGRICULTURAL PASTORAL TARIM LTD STI - Turkey
GAZIANTEP ILI DAMIZLIK KOYUN KECI YETISTIRICILERI BIRLIGI - Turkey
SRUC - U.K.
PROGRESSIVE FARMING TRUST LTD LBG - U.K.
National Sheep Association - U.K.
THE AGRICULTURE AND HORTICULTURE DEVELOPMENT BOARD (AHDB) - U.K.
Yorkshire Dairy Goats - U.K.