CAMA
Research-based participatory approaches for adopting Conservation Agriculture in the Mediterranean Area
// CAMA
April 2020 - April 2023
Learn more : www.camamed.eu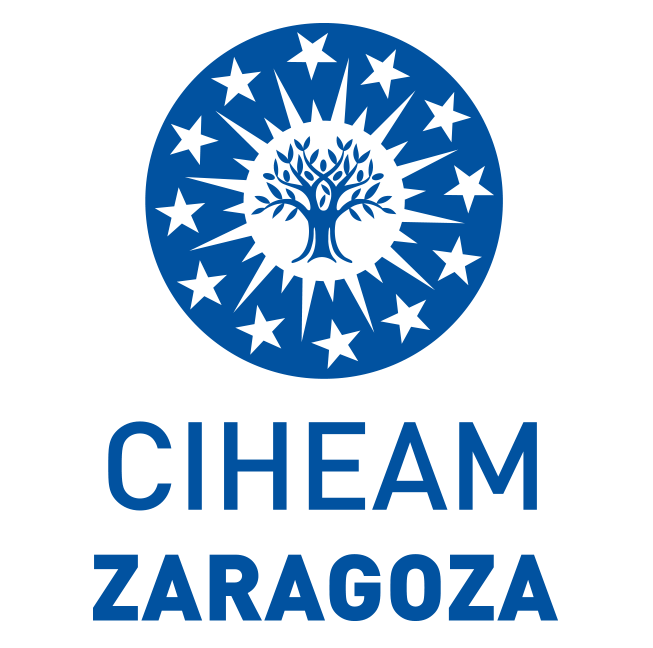 Role of CIHEAM Zaragoza in the project: dissemination, capacity building and transfer activities.
CAMA
In Mediterranean rainfed cropping systems, agronomic management practices are intended to use rainfall more efficiently. Most soils have low soil organic content due to low water availability, high temperatures and tillage intensity. Conservation Agriculture (CA) could reduce the risk of soil quality degradation and improve nutrient and WU efficiencies, while providing a more stable yield, supporting smallholder agriculture. The CAMA proposal aims to understand and overcome the barriers that prevent the adoption of CA in the Mediterranean basin. The presence of farmers' associations, research institutes and a postgraduate education centre as partners will guarantee a strong interaction among final users. The proposed optimization of CA will be based on the following researches and activities: socioeconomic assessment of constraints to CA adoption, with emphasis on crop productivity, farmer's profitability, direct-seeding machinery cost and availability, as well as farmers' technical level. Participatory researches on CA application: identification and adoption of new techniques within the CA system to improve soil water and nutrient conservation and reduce runoff. Long-term and new field experiments in the countries involved, where the positive effects and innovations will be exposed to potential CA-adopting farmers. Testing of new legume varieties, more oriented to drought stress, with special interest for crop-livestock cropping systems. Soil conservation assessment, with attention to N and WUE, hydrological properties, soil water holding capacity, soil fertility, soil erosion control and soil organic carbon sequestration. Water use efficiency assessment, to determine CA adoption on crop growth and water use. Crop and soil modelling, for simulating the long-term effects of CA on crop growth, yield and soil fertility. Finally, a range of dissemination activities of the research results will be carried out, with specific international training courses.
The CAMA project aims to identify the main barriers that hinder the adoption of Conservation Agriculture (CA) adoption by smallholders of Mediterranean countries and to overcome them by a participatory research approach based on the use of field experiments and pilot case studies in several conditions and the development of an extensive programme of dissemination and training. The main objectives of the CAMA project are to: 1. identify the major social, economic and agronomic barriers to CA implementation by smallholders of Mediterranean countries; 2. establish a network of CA experiments and farmers' associations adopting CA to apply a participatory research approach; 3. improve legume-based rotations in rainfed CA cropping systems, with genomic and farmer-participatory research aimed to enhance legume crop yield and resilience and research on crop/residues management; 4. quantify the effects of CA application and developing agronomic innovation, to increase soil fertility, soil physical status, nitrogen and water use efficiencies, and to decrease soil erosion; 5. disseminate the CA concept and techniques in Mediterranean countries, tailoring them to the specific pedo-climatic and socioeconomic conditions; 6. increase know-how of technicians, advisors and farmers for a better adoption of CA, through the organization of two training courses and participation in research activities.
At the scientific level: 1) identify the relevant economic, social and technological barriers to CA adoption in Mediterranean countries; 2) create a network of CA users and potential users, evaluate smallholders' needs and test a new diagnostic method; 3) test selected legume genotypes for tolerance to climatic/abiotic stresses such as drought, and test them under CA conditions in pure stands and intercropping; 4) assess the effect of CA implementation on soil N and water balances and use efficiencies; 5) evaluate changes in the soil characteristics focusing on water retention, erosion and fertility; and 6) forecast the long-term CA effects on crop and soil using crop simulation models.
At the technological and industrial level: develop and validate novel technical approaches, such as: 1) optimal settings of existing machinery for direct sowing in CA; 2) new agronomic techniques for weed control and crop residues management (WP3); 3) improved cropping systems with the inclusion of legume crops in different smallholder systems; and 4) genome-based selection of novel legume varieties adapted to arid and semi-arid environments.
At the farming level: foster cooperation with farmers and other value chain actors to: 1) establish a participatory approach for CA research needs and legume improvement; 2) favour the adoption of CA and sustainable agriculture practices through the dissemination of the results to technicians, farmers' associations and extension services; and 3) build farmer organizations', advisers', extensionists' and researchers' capacities for the development and application of adapted practices for the conservation of soils and water in dryland agriculture.
A communication, dissemination and exploitation of resources plan, comprising a wide range of dissemination activities, such as training courses, publications, participation in several scientific events, field experiments and visits…
The research activity based on farmers' needs will propose new crop rotations, breeding of legume crops, technological innovations and will enable new cropping systems to be identified in semi-arid environments requiring less water and nitrogen fertilizers. Enhanced soil water conservation and WUE will be achieved via CA application and will be assessed in field research and modelling activities.
Legume crops will be improved genetically and evaluated in diversity-based systems of CA tailored for specific condition. Costefficient genomic selection of drought-tolerant legume crops will be validated and compared to conventional phenotypic selection in conditions of crop monoculture and intercropping. Indicators and benchmarks on the environmental effects of low input systems will be used in a diversity of Mediterranean conditions. Case-study results will provide evidence of lower environmental impact and multicriteria assessment will provide evidence of the benefit of CA system adoption on crop productivity and environmental impact.
Specific research will be carried out on rainfall water infiltration, soil water depletion and WUE assessment in several case-studies of CA, as well as simulation models for long term evolution.
The choice of winter crops/varieties (cereals and legumes), with growing cycles better exploiting rainfall; the adoption of CA system to stabilize and increase crop yield.
Research will improve the knowledge on the water infiltration dynamics in the soil when CA is adopted, and the effect of mulching on the reduction of rainfall impact.
A specific socioeconomic analysis on CA adoption in Mediterranean countries, a participatory approach to evaluate research needs, dissemination and training activities will have a large impact on CA farm adoption. Innovation derived from WPs 3 to 6 will be transferred to and adopted by farmers, also through farmers' associations involved in the project. CAMA partners will encourage and enable the creation of start-ups, much-needed technology and advisory service providers, in rural areas around the Mediterranean.
Coordinator
CONSIGLIO PER LA RICERCA IN AGRICOLTURA E L'ANALISI DELL'ECONOMIA AGRARIA (CREA) - ItalieSource of funding : Partnership for Research and Innovation in the Mediterranean Area Programme (PRIMA) Contract number: 1912.
Programme and Contact references : PRIMA – Michele Rinaldi (CREA)
Total budget : 1 500 000,00 €
Partners :
AGROMNIA (AGROMNIA) - Italie
International Centre for Arvalis Institut du Végétal (ARVALIS) - France
INTERNATIONAL CENTRE FOR ADVANCED MEDITERRANEAN AGRONOMIC STUDIES (IAMZ-CIHEAM) - Espagne
UNIVERSTIY OF LLEIDA - DEPARTAMENTO DE PRODUCCIÓN VEGETAL Y CIENCIA FORESTAL (UdL) - Espagne
SPANISH NATIONAL RESEARCH COUNCIL (CSIC) - Espagne
PORTUGUESE ASSOCIATION FOR MOBILIZATION OF SOIL CONSERVATION (APOSOLO) - Portugal
INSTITUTO NACIONAL DE INVESTIGAÇÃO AGRÁRIA E VETERINÁRIA (INIAV) - Portugal
HELLENIC AGRICULTURAL ORGANIZATION (HAO-Demeter) - Grèce
INSTITUT NATIONAL DE LA RECHERCHE AGRONOMIQUE DE TUNISIE (INRAT) - Tunisie
THE ASSOCIATION FOR SUSTAINABLE AGRICULTURE (APAD) - Tunisie
HIGH NATIONAL SCHOOL OF AGRONOMY (ENSA) - Algeria
INSTITUT NATIONAL DE LA RECHERCHE AGRONOMIQUE DE MAROC (INRA) - Maroc